Winter/Spring 2023 Class Schedule, just released!
When you want a hardcore class to learn both Fresh and Smoked sausage techniques…look no further! Learn all of the components to make a consistently wonderful sausage.
Saturday, Jan 14, 9am – 3pm Fresh/Smoked
Saturday, Jan 28, 9am – 3pm Fresh/Smoked
Saturday, Feb 11, 9am – 3pm Fresh/Smoked
Saturday, Mar 4, 9am – 3pm Fresh/Smoked
Saturday, Apr 22, 9am – 3pm Mentor Day
Click here to download the PDF or click here to sign up now!
Elbow deep in sausage creation and need help now?
Check out High Caliber's expert instruction via video, available to download anytime
Bust Outta Hibernation Event
Save the date Saturday, March 25/23
10:30 am Pork Leg Cutting Session
12:00 – 1:00 pm Free Lunch
1:00 pm Cooking Demonstration
All this plus door crasher specials all day long!

Stay tuned for more details
---
Sausage making can be a rewarding experience if you can find the little techniques that enable you to make high-caliber products.
High Caliber is proud to offer classes for sausage artists that want to hone their skills.
Our informative sessions are taught by engaging local meat industry experts. Each High Caliber Instructor brings comprehensive experience and knowledge relevant to the special requirements of each class. We aim, with instructor guidance and student participation, to capture all aspects of sausage making. You will see from reading their bio's that they are authorities in their field with helpful tips for us amateurs. Of course, a little bit of hunter humor helps a lot!
Sausage makers learn to choose the best cuts of meat, to grind, mix and stuff and other secrets of the pros. Topics include the use of appropriate techniques, combining the perfect ingredients and the importance of maintaining a high level of cleanliness.
It is a great way to exchange experiences with fellow sausage enthusiasts. And of course, the best part is enjoying the creations you have whole-heartily made!
Meet Our Top-Notch Instructors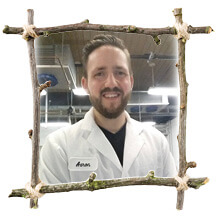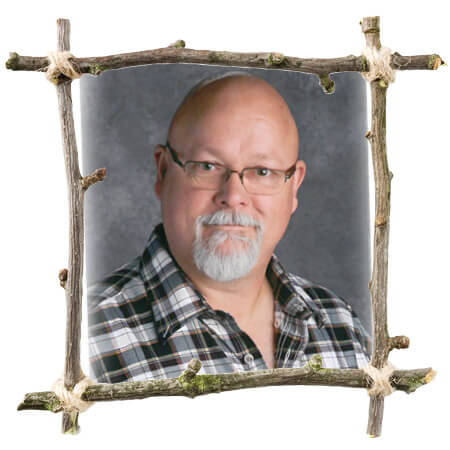 ---
Commonly Asked Questions
Do I need any prior sausage-making experience?
No, everyone will feel comfortable no matter what their previous efforts were. All students will learn valuable tips and techniques for better and tastier sausage.
Why is pre-registration required?
Pre-registration is required so we can make sure we fit all class members in comfortably that maximizes the instructor's availability for our private classes.
What do I get from the sausage class?
Each student receives personal instruction from our accredited instructor, as well as a booklet of information, recipes and samples. Take home the tools of a real professional including a High Caliber apron, scraper and thermometer.
What products are made during the sausage class?
Generally, 4 or 5 different kinds of sausage are made that day, using our very own High Caliber spice blends. This provides a great overview in making both fresh and smoked sausage. The actual sausage flavors may vary from class to class.
How many students can attend each class?
We want everyone to have a great personal experience, so only 10 people fit comfortably.
---
HIGH CALIBER CLASSES REFUND / EXCHANGE POLICY
Pre-registration and payment are required to confirm your spot in our classes. Registrations are accepted by phone, as we need to confirm some details prior to your attendance. Your name, full address, email address and phone number are required at the time of booking for each participant. If any allergies or sensitivities apply, please advise at the time of booking.
REFUNDS: If for some reason you are not able to attend, please call us at least 2 full days prior to the class.
A full refund will be issued in the form of the original payment.
EXCHANGE: An exchange date may be arranged if there is space in an alternate class. 
Please call the appropriate branch to discuss your options at: CTR Calgary (403-444-2877) or CTR Edmonton (780-444-0829)
Class Dates are Subject to Change Without Notice