Our Customers
Our main focus at High Caliber is to maintain the trust and confidence of our customers. Our customers are the heart of our business and keep us passionate about expanding our product line, to better fit their needs. Feedback, comments and questions are always welcomed at High Caliber because we believe success is measured by continued customer satisfaction. That, and we know you've got guns.
As specialty product retailers, we share a passion for tradition (and innovation) with our customers and are proud to supply the tools to keep those traditions alive.
You might be a High Caliber customer if you're a:
Hunter, Fisher or Just An Outdoor Enthusiast at Large
Taking down an animal is only half the battle; High Caliber has all of the equipment you'll need for your processing needs! The daily catch is always a treat to bring home to the family and we've shortlisted the products that will make your life easer. Trees, birds, wilderness, quads and guns! We get you, we're cut from the same cloth.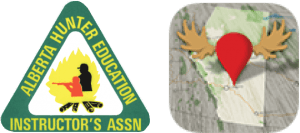 And check it out! If you're a subscriber to the iHunterapp or have a current membership with AHEIA you get 15% off* regular priced items!
Rancher or Farmer
The agricultural backbone of the country and the province we call home. Livestock, early morning sunrise, and the fresh scent of countryside. We know what you're all about and work hard to serve our country friends by shipping to rural areas!
Butcher or Chef
Hands-on meat processors should try spicing it up with some High Caliber seasonings and recipes! Working with knives? Need a sharpener? High Caliber supplies upscale products for those amongst us who actually have a day job.
DIY Sausage Maker
We've got some new flavors and recipes for you to try, and all the tools you need to make those hearty meals! If you're like us, you like low preservatives, fresh ingredients and minimal additives. We hear you and we have options available for those concerned with gluten or other food sensitivities. Sausage making – You're in luck; not only do we supply the equipment to DIY (Processers, Casing, Seasoning, etc) we also offer exciting sausage making classes as well! Click here to find out more about our classes.
World Traveller Hunting Down An Exotic Spice
Looking to capture the flavors or memories of home? We have the supplies to get all of your family members together to enjoy those unique flavors.
So if you are a hunter, fisher, rancher, farmer, butcher, restaurant owner, DIY sausage maker or an urban cowboy we've probably got what you need!
Check out our expansive product line of spices, casings, knives and more.