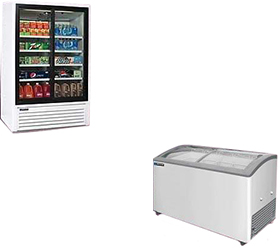 Refrigeration
Refrigeration
At CTR, we take the time to get to know our customers and their needs. It is important to ask the right questions, so we can get the right display unit for your specific needs. Maintaining product integrity is as important to us as it is to you. Your customers demand and expect the best, after all, they come to you for specialty meats and foods that they cannot make at home…why would they? Come to us with your food application…whether it be showcasing that special dessert, freezing that RTE meal for family convenience or reliable storage of your fine foods. Coolers or Freezers, we got it covered!
Please contact us for a quote or click here for more information.
No products were found matching your selection.