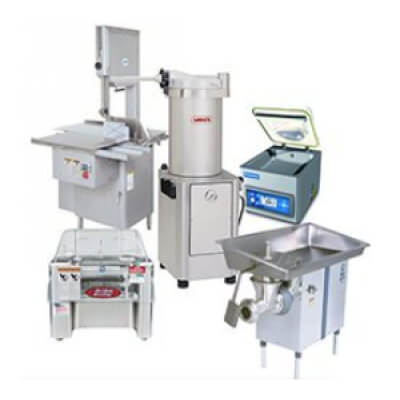 Equipment
Equipment
For all hunters and butchers, we offer a broad range of reliable and convenient sausage making equipment and meat processing equipment. We have a great selection of meat grinders, meat mixers, sausage stuffers, slicers, bandsaws and more!
If you're a DIY sausage maker, you've come to the right place. Our complete line of products includes great deals on smaller processing equipment perfect for use at home.
Not sure what you need? Contact our knowledgeable staff and we'll help you get set up.