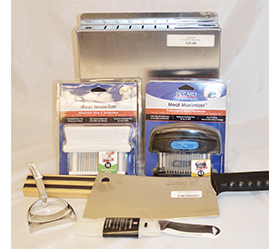 Smokers & Accessories
If you're into Sausage or Jerky making, chances are you like to smoke (no pun intended), and so do we! From Digital Smokers to Cold Smoke Adapters to a plethora of flavour pucks, sawdust, bisquettes and chips, we have it all.
If you're new to smoking, come in and chat with us, we have knowledgeable staff to make sure you have everything you need and some tips and tricks of the trade to yield the results you crave.