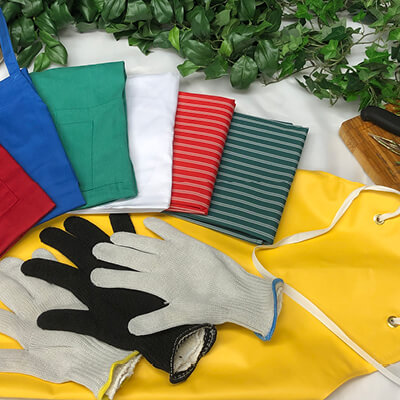 Aprons, Clothing & Gloves
We have everything you need, often before you even know you need it!
Protective clothing, like aprons and gloves, keep you safe and clean when processing meat.
Not sure what you need? Ask us! Our knowledgeable staff is just a phone call away, Toll free: 1-877-736-7287.