Sausage Making Supplies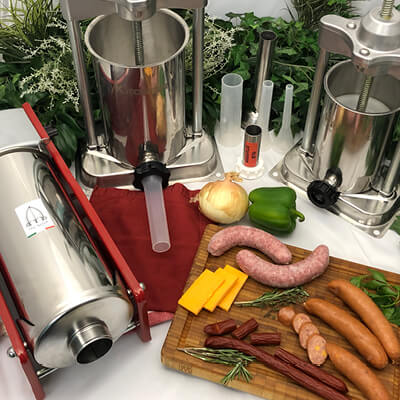 Sausage Making Supplies
You have a special sausage recipe that has been passed down, but do you have the equipment and supplies to make it spectacular?
We have an impressive list of Smokers, bisquettes, sawdust, sausage stuffers, containers and scales so you can make your creations with ease. Our complete line of products includes great deals on smaller processing equipment perfect for use at home.
Not sure what you need? Contact our knowledgeable staff and we'll help you get set up.
You cannot add "PICKLING SPICE (500g/PKG)" to the cart because the product is out of stock.